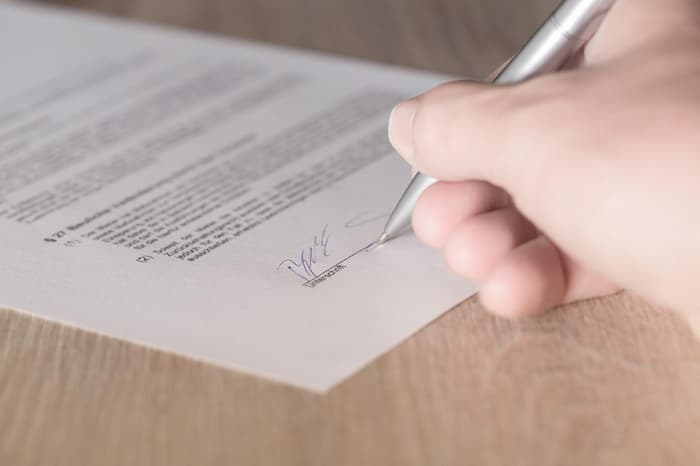 The insurance and banking sector has undergone profound changes over the last decade with the rise of the Internet causing changes in commercial exchanges with their customers. Thus, many online commercial structures have been created, but also intermediaries acting as agents. These developments may have raised legitimate concerns about their reliability and this is why the public authorities and professional organizations in these sectors created ORIAS in 2007, the acronym for the organization for the register of intermediaries in insurance, in order to register all agents in insurance but also in banking operations. Although ORIAS has the status of a "1901 law" association, therefore governed by the rules of private law, it is under the supervision of the General Directorate of the Treasury. We can also add that its creation was driven by a European directive of September 9, 2002 which was incorporated into the Insurance Code (law no. 2005-1564 of December 15, 2005).
The role of ORIAS in this economic sector.
The objective of its creation was clearly linked to the control of the risk of fraud, playing a role of protection of consumers contracting with insurance intermediaries and for banking operations concerning savings and credit projects. It can be said that this organization is a complementary structure to the Prudential Control and Resolution Authority (ACPR), which monitors compliance with good practices in the insurance sector. Concretely, an intermediary or agent will have to be registered in the ORIAS register, which will have to validate this registration with an annual check of this intermediary. This one obtains an eight-digit registration number, the only sesame that will allow him to exercise.
How do I register with ORIAS?
To request a orias registration, the applicant must submit a duly completed application form, together with the required supporting documents. These documents include:
a Kbis extract;

a copy of bulletin no. 2 of the criminal record;

a certificate of professional competence;

a certificate of registration in the "pro" trade register.
Once the application has been received and examined, ORIAS will determine whether the applicant meets the registration conditions. If so, the applicant will be registered and will be issued a financial guarantee certificate. Registration with ORIAS is valid for one year at a cost of €25 and must be renewed each year.
Who administers ORIAS?
Its board of directors is made up of 10 members, representatives of various professional banking and insurance organizations as well as those of agent intermediaries, all approved by ministerial order. They are of course assisted by administrative and technical staff with the task of managing ORIAS and must report on this management to the members of this body and to the public authorities. As an association, there are decision-making bodies with the organization each year of a general meeting which appoints the directors
What types of intermediaries are currently listed at ORIAS?
It should be noted that since 2010, the obligation to register with ORIAS has been extended to other areas. To date, there are therefore 5 different categories of professionals:
– All insurance intermediaries.
– All intermediaries in banking operations and payment services.
– All financial investment advisers and agents offering investment services.
– All professionals, intermediaries and advisers in participatory investment, referred to as crowdfunding.
– All professionals, intermediaries and advisers in crowdfunding, also referred to by the same name of crowdfunding.
ORIAS a strict framework.
These professions of intermediaries and agents are therefore highly regulated with regular monitoring of their activities, which have experienced strong growth. Thus at the end of 2020, the files had recorded 25,639 brokers (another name for intermediary and agent), whether it concerns natural or legal persons, an increase of 3% compared to 2019.
This professional organization is therefore a fundamental player in the regulation of this economic sector and it provides consumers, who are more and more numerous, with access to offers for the subscription of all types of financial products by certified and competent professionals allowing them to best eliminate bad practices and fraudulent proposals.
In order to avoid them, consumers must also exercise caution before making a commitment and check whether the intermediary requested, even if it indicates a registration number in its offers, is indeed legally registered. To do this, simply query the register, open to the public, managed by ORIAS. You can also consult the blacklist of suspicious companies, updated regularly and published by the Prudential Control and Resolution Authority (ACPR). In addition, the Autorité des marchés financiers (AMF) publishes a white list of digital asset service providers (PSAN). In short, everything is done to be able to contract an offer under the best possible prudential conditions.