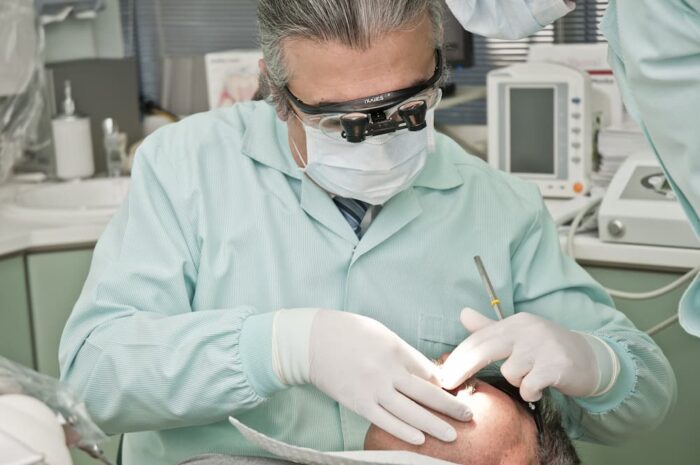 Dental care is one of the most expensive health expenses.
The 100% health insurance introduced by the government in January 2020 attempts to cover the highest dental costs. The objective being that each French person can benefit from total care for their teeth. Unfortunately, if you wish to have a prosthesis of a higher quality than reimbursed by health insurance, the amount of your remaining charge remains quite substantial.
To deal with this situation, mutuals offer you the possibility of choosing between 3 types of contracts, and consequently, at three levels of reimbursement.
You can opt for 100% health. The dental mutual to which you have subscribed covers all of your costs for prostheses and orthodontics (only for children) with top quality products.
It is also possible for you to prefer a fixed reimbursement for the most expensive treatments. An amount is then established in advance and at each intervention, the amount provided is refunded to you. This is often an annual ceiling for both crowns and implant placement. Reimbursement at a flat rate is offered at around €800, €1,000 or €1,500, depending on your needs and the guarantees included in your contract.
Finally you can choose the best dental mutual without ceiling. This last solution allows you not to strain your budget.
What is a mutual without ceiling?
A mutual without ceiling meets three criteria. It has a duty to reimburse the costs actually incurred, not to charge any waiting period and of course not to provide for any annual ceiling.
It is therefore important for you to compare the different mutual insurance contracts in order to obtain optimal coverage. Nevertheless, as you can imagine, a mutual fund without a ceiling entails a higher cost. It is therefore preferable to subscribe to it after having scrupulously studied each line of the contract.
To do this, you must check the amount of the contributions, the guarantees and the exclusion clauses. Also be sure to make sure that certain treatments are not capped, that all excess fees are covered, that the uncapped offer does not mention a deadline and that finally the reimbursement bases are calculated on the real costs and not on the agreed rates of social security.
Why choose a dental mutual that reimburses without a ceiling?
Basic dental care includes consultations, the treatment of a cavity, the devitalization of a tooth, an extraction… All the mutual insurance companies reimburse this first aid from the conventional rate of social security.
For example, the price of a consultation with your sector 1 dentist is currently set by social security at €23. Health insurance reimburses 70%. As for the dental mutual, it takes the remaining 30%. (sector 1 corresponds to a practitioner who takes no additional fees).
If your dentist has opted for sector 2 (the practitioner's fees are free) and he must devitalize an incisor or a canine, the conventional rate is €33.74. Social security reimburses you 70%, i.e. €22.61 (less the €1 of the flat-rate contribution), which gives you a remaining charge of €10.13. But, if the professional asks you for 50 €, given his status, you will have to pay the sum of 17.26 € insofar as you have subscribed to a first level mutual insurance company.
When it comes to the placement of a dental prosthesis (crown, complete denture, bridge) or orthodontic treatments for children or ODF (more colloquially called braces), the reimbursement of health insurance offers a basis very low reimbursement. The mutual dental insurance is the only organization that can correctly reimburse your expenses. And even more by opting for a dental mutual without ceiling.
What are the advantages of a mutual without ceiling?
Whatever the amount of the reimbursement of the health insurance, the objective of the mutual without ceiling is to complete all the expenses of the health costs, including those concerning the dental.
The placement of a crown on a tooth is reimbursed by social security on the basis of €107.50 for a reimbursement of 70% or €75.25.
The price of a dental crown remains free. As a result, price differences, sometimes very significant, are observed between two dentists. For a ceramic tooth, it is necessary to count between 600 € and 1,300 € per tooth.
Most uncapped dental plans offer a reimbursement rate that you choose. It corresponds to a certain percentage of the actual costs incurred.
You can subscribe to 300%, 600% or even 800% coverage.
The coverage of this type of contract also reimburses services not covered by health insurance (adult orthodontics, periodontology and implant placement).
By adhering to such a contract, you remove any remaining charges. This is of course a top-of-the-range mutual. Consequently, the amount of the contribution is higher than a conventional complementary health insurance.